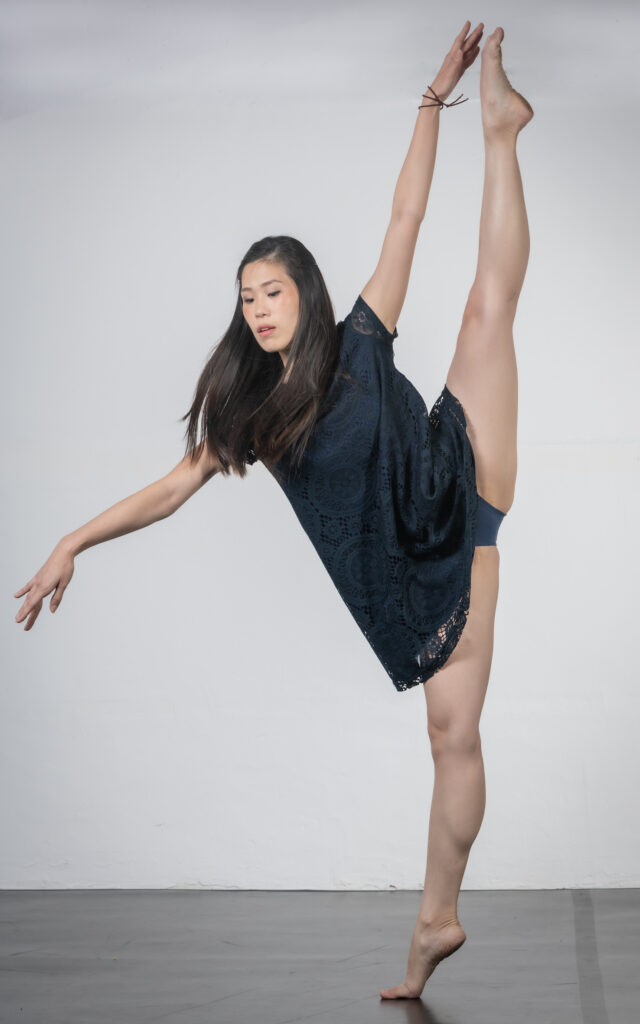 Started at a tender age of 7, under the tutelage of Ms Lorraine Simon, Ms Denise started her ballet journey through Royal Academy of Dancing (RAD) before transiting to The Commonwealth Society of Teachers of Dancing (CSTD), attaining Distinction for all grades. While in secondary school, she is trained under Mdm Ong Wan Mei in Chinese Dance, and have led the team in clinching Gold in Singapore Youth Festival in 2003. For that, she received the EAGLES award by the Ministry of Education in recognition of her efforts. In 2008, Ms Denise graduated from LaSalle College of the Arts, with a diploma in Contemporary Dance.
In 2018, Ms Denise attended the Ballet Conservatorie Teacher Seminar and is a member of the Ballet Conservatoire and has successfully sent students for the graded examinations in 2020.
As a teacher, Ms Denise has mentored young dancers from many local schools, both for Co-Curricular Activities and as an invited instructor. Denise has also choreographed and led award-winning dance ensembles for the Singapore Youth Festival. In 2013 SYF, her both schools, Changkat Changi Secondary and Whitley Secondary School have achieved "Certification of Accomplishment". She went on to teach and choreograph pieces for numerous studios' concerts and showcases.
As a dancer, she had undertaken numerous roles choreographed by Ong Wan Mei, Tammy L. Wong, Albert Tiong, Loretta Livingston and Jaime Redfern. She participated in 2007 Singapore Dan:s Festival, In My Father's House and Malaysia Tari Dance Festival.